Stablecoins are meant to provide a safe harbour in the crypto space. They allow users to store value on a crypto exchange or a defi wallet without being exposed to price volatility.
Take USDC, for example. It's a stablecoin which, at any given time, is worth the same as the US dollar. By selling their crypto assets for USDC instead of a fiat currency, investors are saved the hassle of withdrawing money to their bank. This also means less transaction fees and greater convenience when they decide to reinvest.
In 2020, Singaporean fintech company StraitsX launched XSGD, a stablecoin pegged to the Singapore dollar (SGD). XSGD has a market cap of almost US$200 million and records over US$1 million in traded volume on a daily basis.
For locally based users, XSGD is an ideal stablecoin as it can be converted directly to SGD as well. This saves on the conversion fees, which come with using coins pegged to other fiat currencies.
Is XSGD a safe store of value?
For a stablecoin to maintain its value, it needs to be ensured that there's an equivalent amount of fiat currency 'backing' the issued coins. This has been a cause for concern with popular stablecoins such as USD Tether (USDT).
Up till 2019, Tether claimed that each USDT coin was always backed by US$1 held in their traditional reserves. This would mean that any holder could exchange USDT for USD whenever they pleased.
Soon after though, it was revealed that this wasn't entirely true. Tether's reserves included a mix of cash and other less liquid equivalents such as loan receivables.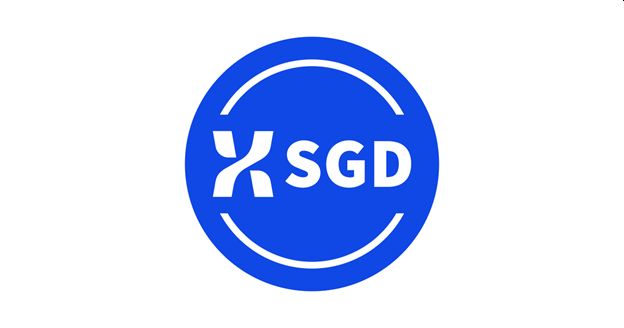 "Unlike USDT tether, XSGD is an e-money compliant token, issued under an e-money issuance license with the Monetary Authority of Singapore (MAS)," says Aymeric Salley, co-creator of StraitsX.
As per the Payment Services Act, the company is required to back all of its issued tokens with an equivalent amount of fiat currency. The fiat currency must also be safeguarded by a bank which takes full liability for its protection.
"Each XSGD token is fully collateralised one-for-one by the Singapore Dollar," he adds.
Why would everyday consumers use XSGD?
As more and more consumers explore decentralised finance, the growth of digital currency is inevitable.
At StraitsX, we believe that the future of money is both diverse and exciting, as we believe that money will be run on a very wide variety of infrastructures and networks in the future.

– Aymeric Salley, co-founder and head of StraitsX
XSGD will allow holders to tap into a number of benefits.
"For instance, XSGD can be sent almost instantaneously across borders, or swapped for other stablecoins at competitive rates," says Salley. "XSGD is also counted out to six decimal places, enabling micropayments while addressing a challenge faced by fiat-based digital payment systems," he says.
The stablecoin can also be used across various ecosystems, including the Zilliqa and Ethereum blockchains. "It will enable SGD to have a presence in the future of finance."
How could government regulations impact XSGD?
"StraitsX is closely monitoring the regulatory environment surrounding crypto in Singapore. We maintain an active dialogue on regulations with the MAS," says Salley.
So far, the company has remained ahead of the curve when it comes to regulations. While other crypto companies such as Crypto.com and Gemini recently announced measures to comply with the Travel Rule, StraitsX planned for it from the start.
"The travel rule recommendation from the Financial Action Task Force (FATF) requires that the originators and beneficiaries of all transfers of digital funds must exchange identifying information. This is aimed to help enhance the audit trail when virtual assets are transferred between entities such as exchanges and wallets," says Salley.
"StraitsX has built a Travel Rule compliance program from the get-go, while working closely with Notabene to ensure compliance with the travel rule at scale."
The future of digital currency in Singapore
"We're fortunate to have a forward-looking regulator, the MAS, which began to explore Central Bank Digital Currency (CBDC) projects as early as 2016," says Salley.
Notably, the MAS organised the Global CBDC challenge, inviting financial institutions and fintech firms to present and develop a retail CBDC solution. StraitsX was one of the top 15 finalists out of 300 participants.
In the proposed solution, MAS will leverage StraitsX's existing integration on different payment networks to issue the CBDC while the underlying customer's fund will be held in the central bank. In this model, StraitsX would participate in the distribution of CBDCs, while maintaining the required regulatory compliance safeguards.

– Aymeric Salley, co-founder and head of StraitsX
Salley says that he foresees a future where stablecoins achieve widespread use.
"Stablecoins retain the benefits of cryptocurrencies — allowing for payments to be cheaper, traceable, real-time — and aren't accompanied by their price volatility. With stablecoins, businesses can accept payments globally in real-time and governments can run stimuli or taxation programs more effectively."
That being said, there are still hurdles left to overcome. "For mainstream adoption to occur, payment infrastructures will need to mature to support cryptocurrencies, and regulations will need to evolve to address consumer protection, financial stability, and financial crime prevention."
---
Shop and support the best homegrown brands on VP Label now:
Featured Image Credit: StraitsX